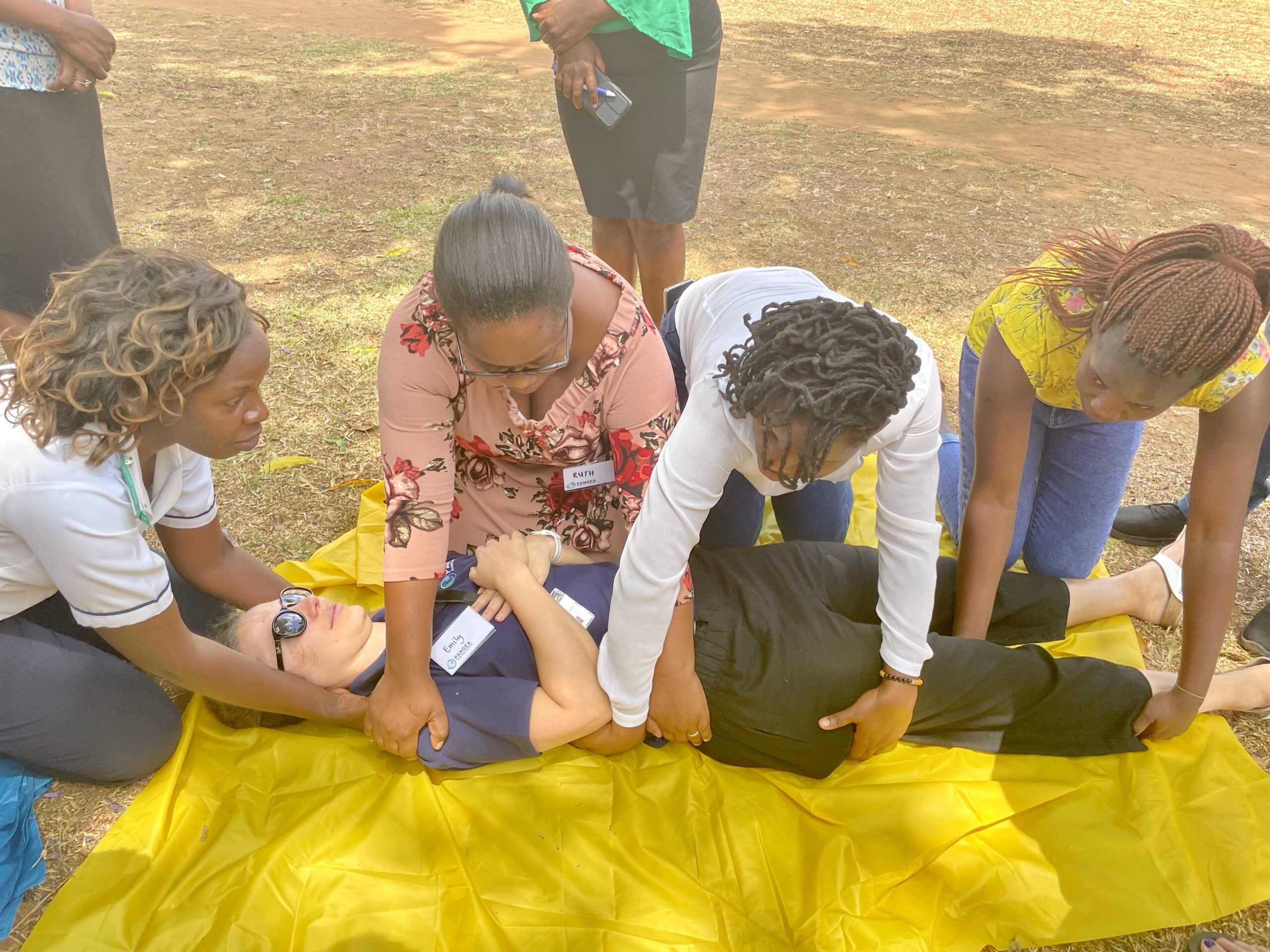 Pangea Global Health Education is an Australian-based non-profit organisation working towards improving health outcomes through health education in low-resource settings. We increase the capacity of health systems by providing opportunities for health care professionals to develop their knowledge and skills. This ensures that all those they treat are receiving the best care possible in their setting.
"I HAVE ALREADY STARTED SEEING AN IMPROVEMENT IN MY CLINICAL PRACTICE, ALL BECAUSE OF THE TRAINING WE HAVE HAD" – DR VICTOR SAIDI MITHI, MALAWI
Pangea fills an important gap in the delivery and development of healthcare systems around the world. Established organisations such as Red Cross and Médecins Sans Frontières deliver urgent care to local communities in need, often in emergency situations. This has an immediate important impact in the short term to individual patients.
Unlike other organisations, Pangea delivers educational programs to our partner communities to develop long-term, sustainable improvements in healthcare. The programs are tailored to the needs of those who participate and the resources available to them.
This sustainable approach means many more individuals can benefit from our work.
Pangea has three programs. Each program works from the same premise; the best learning takes place when participants can practise their skills in small groups where instructors and participants can develop a dialogue to effectively explore the curriculum content and how it applies to their work and setting. Pangea currently runs programs in Malawi (Blantyre and Lilongwe) and Zimbabwe (Harare) for approximately 500 local doctors, nurses and students.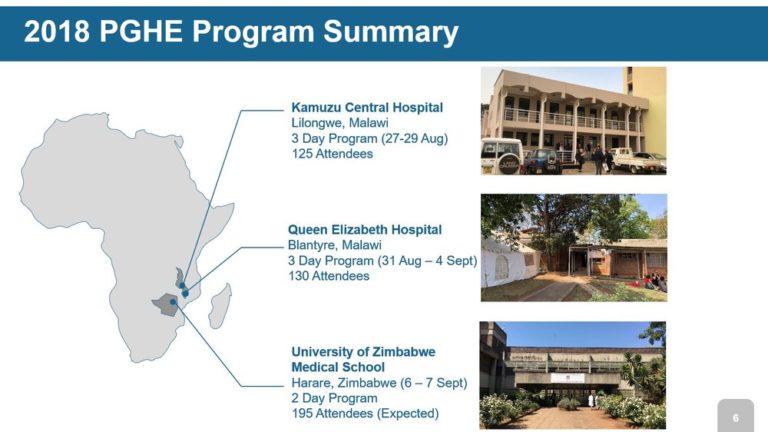 Doctor and Clinical Officer Program
This program is designed for trainees and clinical officers. Led by Pangea's team of consultants and involves a combination of short lectures and small group workshops.
There is a focus on multidisciplinary case – based teaching as a means to integrate surgical, perioperative, postoperative and critical care teaching in an interactive way.
Medical and Clinical Officer Student Program
This program is designed for medical and clinical officer students who have progressed to the clinical component of their studies.
Each year, six junior doctors are selected to develop and deliver sessions that reflect their skills and knowledge, while catering to the needs of those participating. These topics focus on practical skills students require prior to embarking on their career as a doctor or clinical officer. This includes commonly used clinical examinations, suturing skills, effective communication, delivering a baby, and basic life support.   
Nursing Program
This program is designed for nurses working in a variety of settings from acute surgical to paediatrics and maternity settings. Our team of nurses have diverse professional backgrounds and draw on their many years of experience. This program has a focus on the deteriorating patient and basic life support, infection control, neonatal and paediatric care and trauma.
We also have capacity to teach this program to nursing students in the final years of their studies.